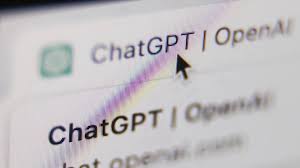 The recent growing narrative that is being said is that artificial intelligence is going to take job's from everyone. After Real Black Love Matchmaker was featured in Business Insider, we decided to try AI for ourselves. We didn't know what to enter into the input box so we decided on something we knew about. We entered in Black Matchmaker and this is what ChatGPT said:
"While matchmaking services can be a great way to meet new people and potentially find a romantic partner, it's important to recognize that race-based matchmaking or segregation is not ethical and goes against the principles of inclusivity and diversity.
That being said, there are certainly matchmakers who specialize in serving the Black community and helping Black singles find love. These matchmakers may have a deeper understanding of the unique challenges and experiences that Black singles face when it comes to dating and relationships.
If you're interested in working with a matchmaker, it's important to do your research and find someone who is reputable, experienced, and has a track record of success. Look for reviews and testimonials from previous clients, and consider scheduling an initial consultation to get a better sense of their approach and whether they might be a good fit for you.
Ultimately, the most important thing when it comes to finding a partner is to be open-minded, respectful, and willing to learn from others who may have different backgrounds and experiences. Focus on building relationships based on mutual respect, trust, and understanding, and be willing to communicate openly and honestly with potential partners."
Our feedback to the excerpt, "what the hell?" and "dead on" while reading. Hence the title "Black Matchmaker vs. Artificial Intelligence".
As far as black matchmaking is concerned, it is one of the very few industries where "diversity and inclusion" is counter-productive. Most matchmakers match within their community. There are so many idiosyncrasies attributed to every culture and ethnicity that it will be a dis-service for a person not to patronize a matchmaker within their own community. We believe a black matchmaker, Jewish matchmaker, gay matchmaker, Asian matchmaker, etc. all deserve a place in dating. We would not know where to start in helping a Buddhist find love with another Buddhist and rightfully so.
Real Black Love Matchmaker was needed so that intentional dating black singles have an alternative to meet like-minded people. There is nothing unethical by helping people find love no matter how it is accomplished. Black Matchmakers and Artificial Intelligence may be at Odds, but AI poses no threat….for now.