RBL
Voted the #1 Black Dating App for Black Singles.
Real Couples Made Possible by RBL
Have a success story? Email us at hello@realblacklove.com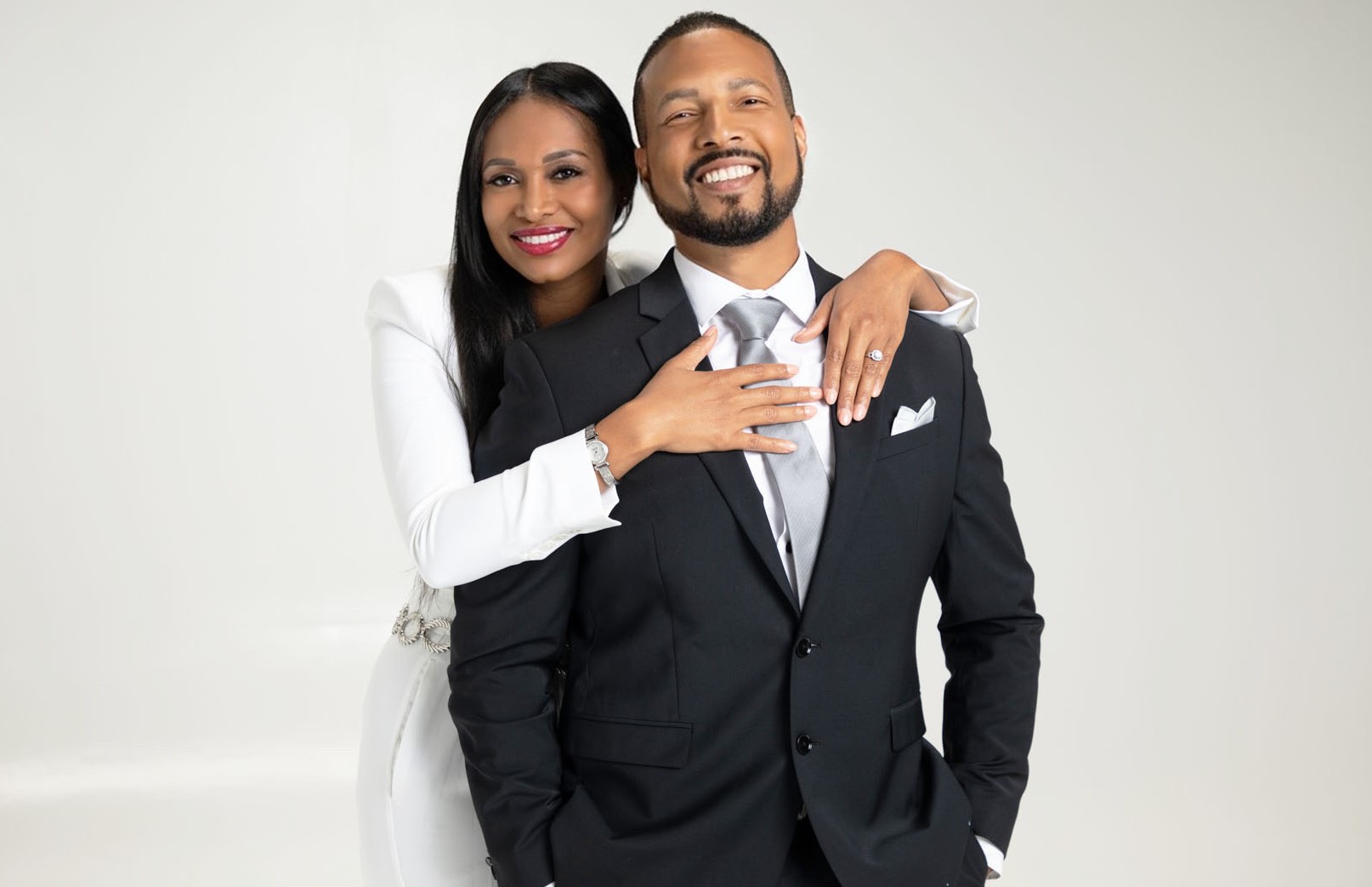 When I was ready to date again the only viable option that I trusted online was of course RBL. I was instantly intrigued by Paris's profile on RBL and that didn't change after our first in-person meeting as we have been together ever since. Paris is everything I had dreamed of in a life companion. I know if it was not for RBL we would have never crossed paths. In Paris I found love, a helpmate and devoted partner all in one.

Never give up on love when it's something that your heart desires. Don't settle when you know what you deserve and be optimistic that your next date may be your last first date. Joseph Dixon

---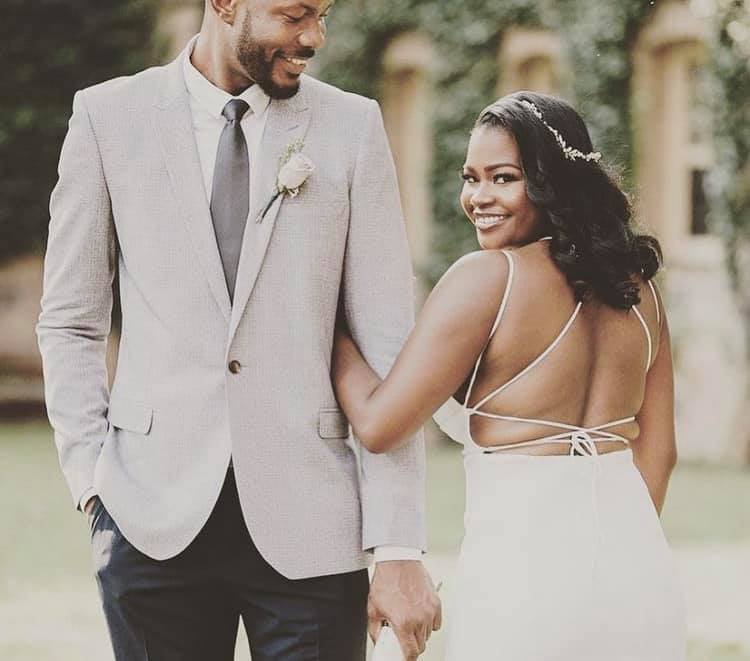 Tiem and I officially met via RBL after Tiem sent me a message to my inbox. We began talking every day consisting of texts, phone calls, and FaceTimes. Tiem took the initiative and flew down to my hometown to meet me face to face. During the trip Tiem asked me to be his girlfriend and we made things official exactly a month after our first conversation on RBL. There was an instant connection between us since day one. We both were intentional and serious about dating, making it a very easy and successful connection. Six months later we were married!! We would like to thank RBL for being a solid platform to meet real, potential matches that led to our future. Stephanie Nativita

---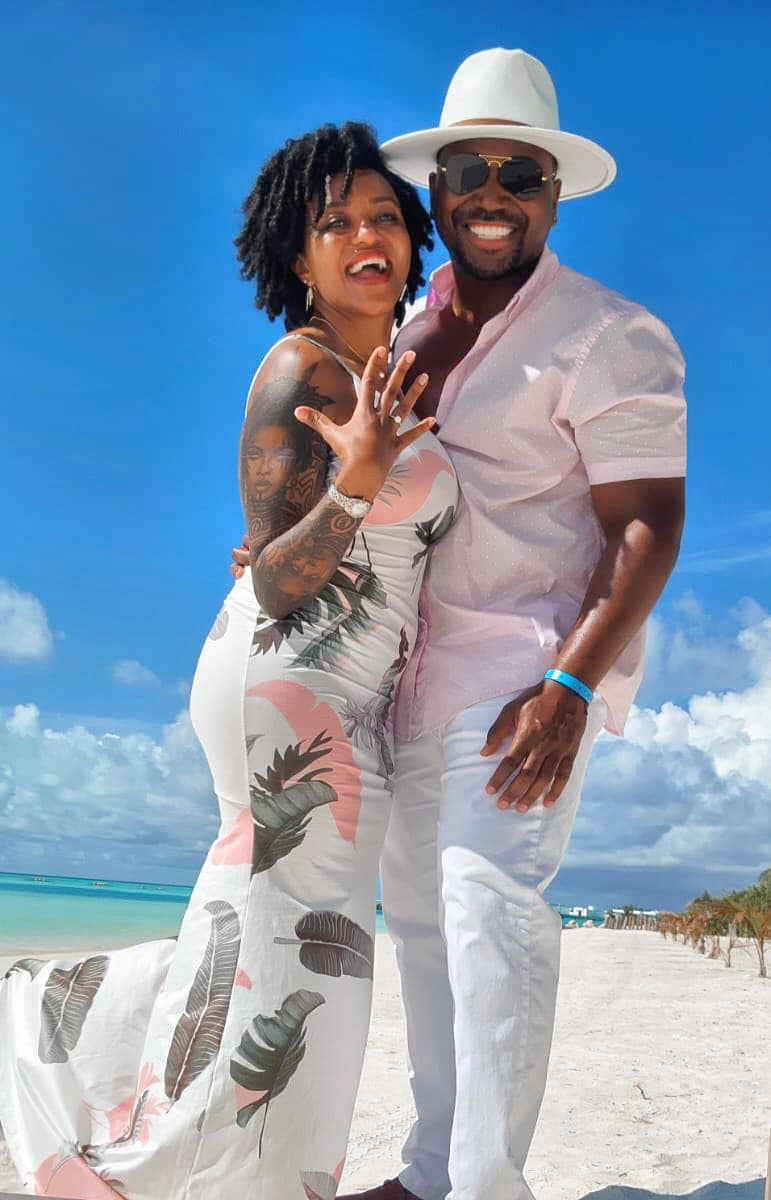 Yohana's testimonial:
Over a year I was able to get to know about the RBL on various platforms and definitely supported their movement for #RealBlackLove as I was on the search for it myself! Fast forward to now (July 2021) I got on RBL in hopes of finding my King and I'm not going to lie I was on it for less than a month and was ready to take a break lol. As I was doing one last look I came across Tony's profile and was intrigued right away! His smile captured my attention and his bio kept it! I had to send him a message and tell him how amazing his smile was! He responded right away and we texted, called, video chatted every single day over the past month. Tony's beautiful spirit, amazing energy, his way of making me feel like I'm the center of attention each and every time I talk to him, his brilliant mind and the way he always finds time for me even in his super busy schedule definitely has me on cloud 9.

Tony's testimonial:
I will start by saying dating in general is hard, but it is even harder for a working professional studying for a Doctorate degree. RBL simplifies dating and does not have any gimmicks. Finding my Queen Yohana through RBL was a blessing. I was looking for a Black Queen to help build an empire with and she is that and so much more. The chemistry was so strong that our conversations would last for hours, which is rare in this generation. One of the things that I like most about Yohana is that she makes me feel like I got struck by lightning. Each day the lighting strikes and my day is brighter with her in my life. Thank you to the intelligent minds behind the RBL plaform.

We made it official Labor Day weekend! Thank You for this amazing app! If it wasn't for RBL we would have never met! We will definitely keep you posted!
---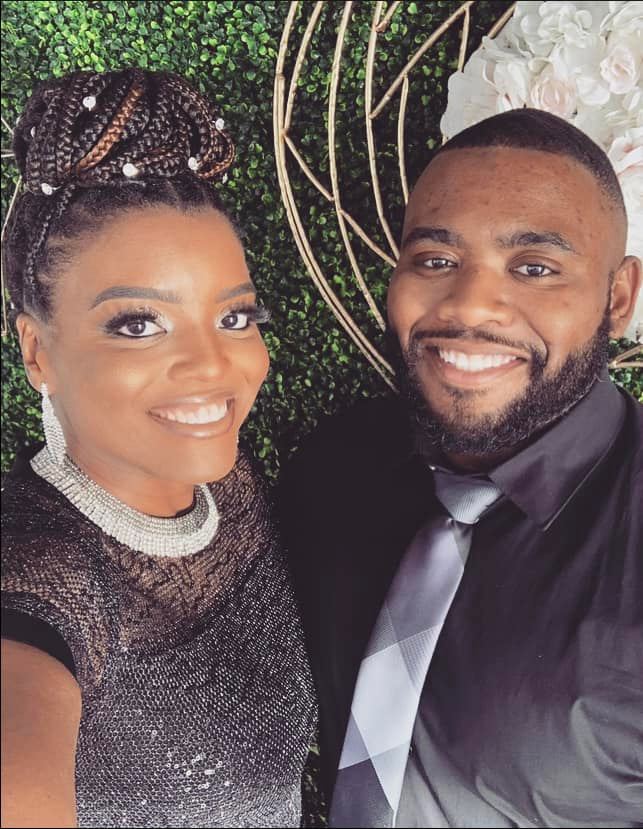 We are so incredibly grateful for RBL dating app and the wonderful platform that was established. Both myself and Joseph were in a dark place last year and had given up on love. I was at my wits end and was loosing hope but RBL was my last ditch effort to try one more time because of the positive energy from RBL's Founder Joseph Dixon.

I had been online dating for years and never had any luck. But within a month from January 2021 to February 2021 I met Joseph on RBL. I know we always say fairy tales aren't real but it felt like a dream. I had prayed to God in Jan 2021, I was ready and then Joseph came into my life the next month. The moment we started talking and we met it was an immediate spark and connection. After our first date February 5, 2021 we were inseparable.

We both say it doesn't even feel like we have been together for a year. When you're spending time with your best friend there's never a dull moment. We have experienced so much in such a short time. We are each other's swolemates, work out partners, bodybuilder freaks, foodies, and besties. He even supported me when I opened my business and has been helping me since it started. We are each other's peace in a dark and scary world. But our love gives us life and light. People always assume we have been married for years because of our chemistry and how well we are together. It's honestly a beautiful thing and our first real and genuine relationship. My sole-mate. Be on the lookout for an engagement. Dr. Donita - Veterinary
---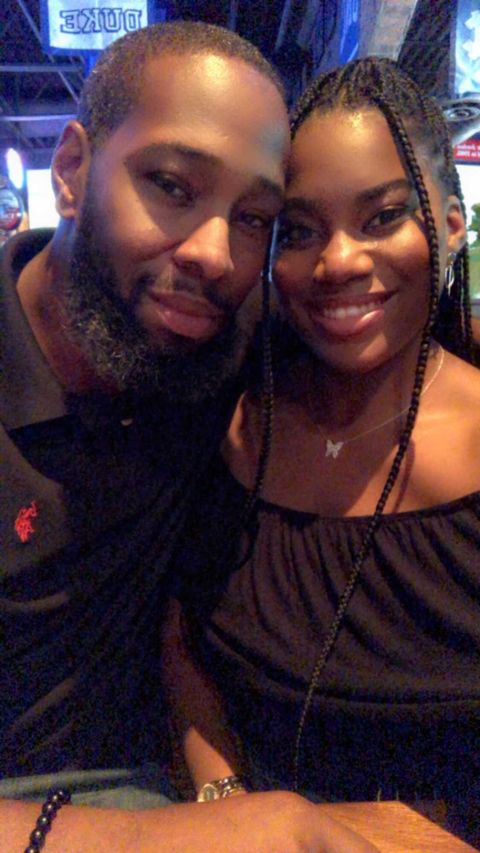 I just wanted to thank you for RBL. I never thought I would find a good man on a dating app since I'd had no success in the past on others. We officially met via RBL in February 2021, after I sent him a message to his inbox. We began talking every day consisting of texts, phone calls, and FaceTimes. After a month of talking, we decided to meet me face to face in April. The following month in May, we made things official. There was an instant connection between us since day one.

I haven't been this happy in a very long time. I've been praying for years for God to send my husband and I truly believe He has. We are both intentional and serious about our relationship. It is very true that distance makes the heart grow fonder. I believe our relationship works so well because I operate fully in my femininity and he in his masculinity. It also works so well because we asked the tough questions in the beginning and did not settle. I've prayed and prepared for this man and I am very optimistic about our future.

Thank you Joseph for having a passion and heart for black love. Thank you for reigniting my hope in finding love again. RBL is a safe space to meet real people who truly desire love and a real connection. I will keep you guys posted on our progress. India Brown
---
Just want to let you know that I have met an awesome woman through RBL. At times I've tried many different avenues and RBL just happened to have the woman for me so now I can happily say I now have a Wife! I am looking forward to a new life with my forever, so once again thank you and keep up the work you put into RBL. LaTod married Keisha - 2019
---
Can you please remove my account on RBL app, I have found my wife! Garfield Warren married Dr. Aprille Warren - 2017
---
Who would have ever thought that this time last year I would cross paths with a man that is now my husband. Keeping my heart open wasn't easy. I was at the point of trying to figure out was there something wrong with me? Why am I still single? Before you knew it there was a message on RBL that read "Hello beautiful, are you really single?" in my inbox. The rest is History!! Kevin has truly open my eyes to love and everyday he shows me how a women should be treated. We both almost gave up but look at us now. Mr. and Mrs. Morrow
---
On February 8, 2018 I decided to reach out to man that lives here in Texas on RBL app. On September 29, 2018 we got married! I am so glad I decided to send him a message, this is the best man I have ever come to know and I am so happy. Thank you RBL! Samantha Bryant
---
Hello RBL! I Just wanted to take time out today to say thanks for allowing my soul mate to come into my life. Never in a million years would I have expected to meet someone so beautiful, loving, caring, smart and genuine as this young lady that's pictured here with me. Today I can clearly say my prayers have been answered. I pray that God continue to grow this relationship to its highest potential. So to all once again I say thanks and may your search for that special person one day be fulfilled. God bless!Lorenzo Lawrence and Deborah Lewis


I met my love on the RBL app in December 2017. I must say this journey has been amazing!! We lived 13 hours apart (who say you can't have a long distance relationship). This man is not only amazing but is very special to me. He has shown me what a wonderful, respectful, loyal and decent man can be. He is everything to me. There was a time that I was skeptical about online dating but I saw an advertisement for the app and I took a chance. He contacted me within a week and we have been together every since! This past December he asked me to marry him and I said yes! God brought us together but RBL was the connection. I thank God for him every day and for what we have. I would encourage anyone to join and to be patient, as it will happen soon enough. Blessings to you!Lisa Paul Davis


App Reviews

---

RBL is a great dating bc it eliminates the catfish pranksters. It provides a platform for you to meet great singles. During this pandemic, it's really helpful to get to know people considering the mandatory social distancing. The opportunity to be open minded to use online dating to meet different people. Having the ability to communicate with others before providing personal information is very helpful to weed out tne nonsense in the current dating world.

Kimberly B.

Was surprised me when it downloaded fast. Most take forever. When I opened it, first thing I had to do was verify my identity with a picture. I appreciate knowing I'm coming to a site that's not with the catfish games. Setting up my profile was easy. I'm waiting for everything to be approved but I have extremely good vibes about this. The men are SO handsome. I haven't seen any grills or gold teeth. I haven't seen any sagging pants or in the club popping bottles pictures. For the grown, mature.

House of Ase

This is a very great app no catfish guarantee and the women are beautiful I definitely recommend this app go download it now.

Cory C.

It's refreshing to interact on a dating site that is only for Black/African American people. Although, I am new to site I am looking forward to communicate and meet my future mate. Thanks RBL, for developing this app.

Ms. Gee

This is a wonderful experience, you can definitely meet good people on this app.

Ken G.

First app where each profile is real no scams. Im enjoying the experience even though I was nervous at first the interaction is great.

Whitney J.

FANTASTIC! Was finally approved! Interface and navigation is great! Well worth the wait! :)

J. Page

This is a great app. What I love most is that everything is approved by the app so you know that you have a chance to meet a real person. Also the app is very professional which attracts a more pool of serious singles.

Eljon S.

I've been using this app for awhile and I love it. It's really easy to use. It's easy to communicate with the on here. Easy to upload photos. Never had any glitches while using it. I referred some of my friends and family and they love it I have also met some really nice men on here. You can also use this app offline without any problems. It also have social sign in. You can also download it on your IPAD and it works just fine. I highly recommend to use it. You won't regret it So try it today.

Darlene J.

I absolutely love how this app is different from the rest. First and foremost everyone is vetted. You have to take a selfie on the spot and then add a pic. If it doesn't match it won't work. That means no one can be catfished! How amazing is that! Like seriously, that's one of the biggest concerns and they put your mind to rest right off the bat. So far so good, I have no complaints. I recommend this app if your looking for just an overall different experience in dating, period.

Sharonda B.

Best dating app I have ever used. Thanks.

Curtis P.

Anytime of the year is a great time for love and romance. Just when I thought I was done with dating sites I stumbled across RBL. Reading and listening to some of the success stories gives me hope on finding my forever best friend. Other dating sites and the dating scene in general is horrible nowadays. This app has a easy setup and a thorough process of vetting potentials. So potentials have to be serious about finding love. This site definitely has me not giving up and recommending.

Michelle J.
WE'VE BEEN FEATURED: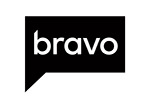 Home
About us